Smells and sounds, shapes and colors, tastes and feelings: the new adventure center "Naturkraft" at Ringkøbing Fjord is now taking visitors on a journey through the landscapes and seasons of the region
Nowhere else in Denmark does nature show its powers as clearly as at the North Sea: From now on, the natural phenomena of the west coast of Jutland can be discovered in one place for the first time in the new "Naturkraft" adventure center on Ringkøbing Fjord. The Danish North Sea is one of the most popular travel destinations in the country for both Danes and holidaymakers due to its hundreds of kilometers of beaches and dune landscapes. On a total of five hectares and indoor and outdoor educational trails, the "Natural Power" experience center provides a better understanding of the balance of nature and aims to motivate its visitors to adopt more sustainable behavior in everyday life.
A circular wall with a circumference of more than 600 meters surrounds the nature experience center Naturkraft like a classic Viking castle. In the main building and on numerous outdoor educational trails and adventure railways, visitors can, for example, measure their strength with a full-blown North Sea storm, stroll through blooming heather, practice balance on different natural grounds or try to cross watercourses with dry feet. All the attractions, plants and landscapes of the adventure center make the interplay of nature, climate and sustainability clear and show connections that are otherwise not always apparent at first glance. The global goals of the UN for sustainable development form the basis for the development of the content and its communication in the adventure center.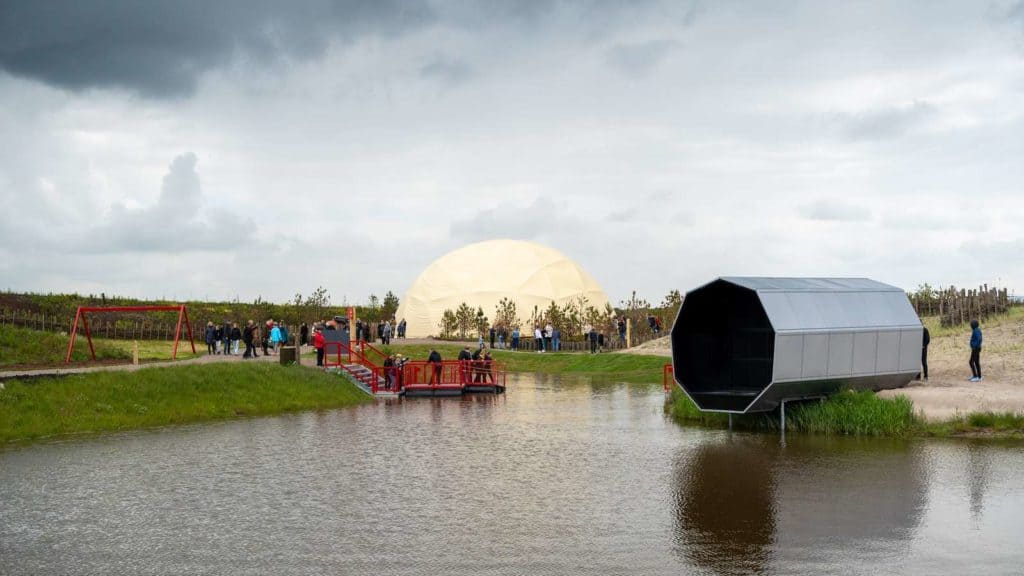 Admission to the Naturkraft Adventure Center costs the equivalent of 22 euros per person. A monthly ticket costs 35 euros, an annual ticket 50 euros. Admission for children up to 3 years is free. Naturkraft is open all year round. In order to ensure the necessary distance in the context of the corona pandemic, the number of tickets per day is currently limited. It is advisable to book in advance online.
Further information on natural power: