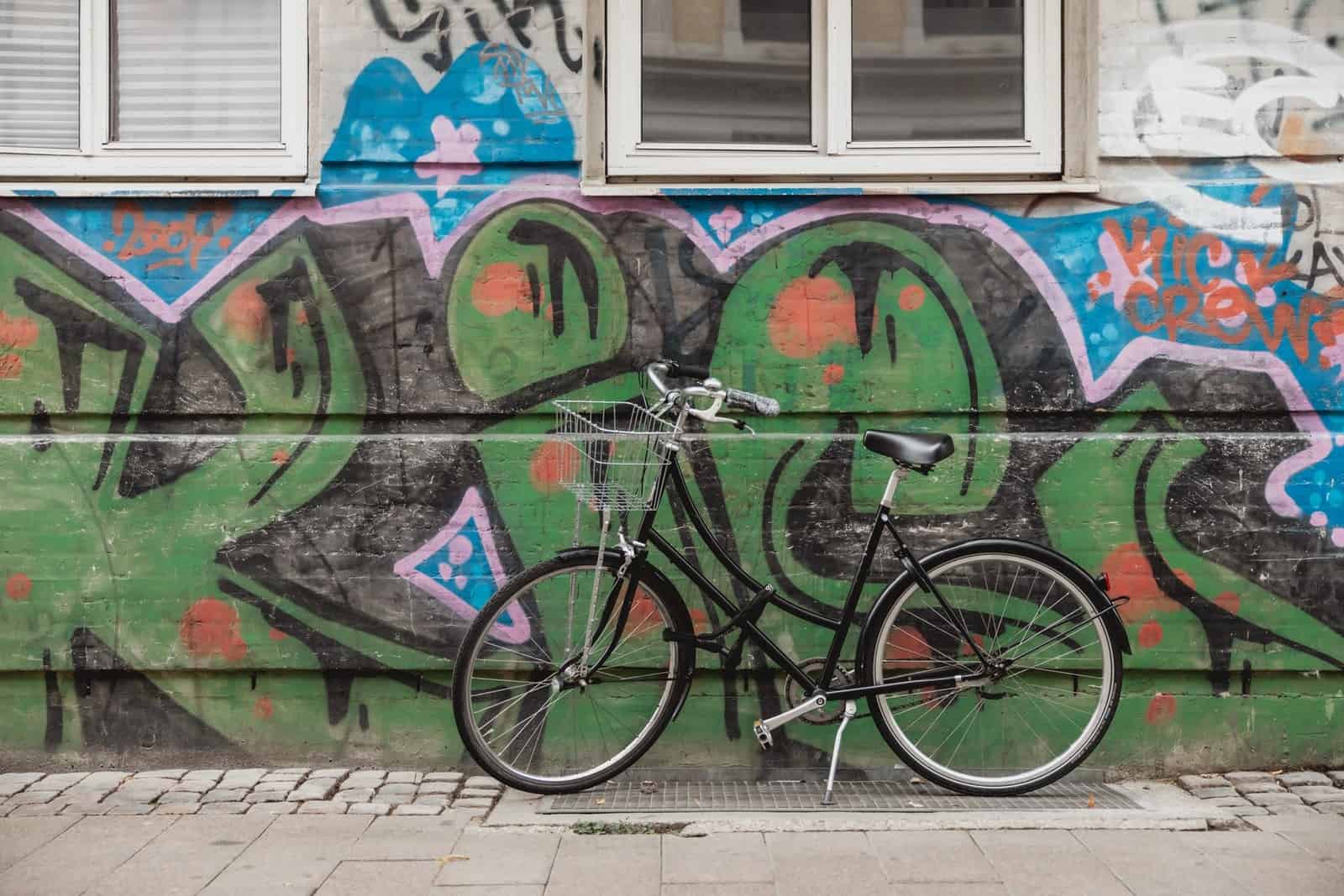 Nørrebro is now the coolest city district in the world, according to Timeout magazine. So now in first place is a neighborhood in Denmark's capital, multicultural Nørrebro. It is a melting pot where many people from different ethnic backgrounds live. Besides the obligatory cafes and bars, there are numerous record stores and the Superkilen, a public place for meetings.
Nørrebro is a centrally located district of Copenhagen and one of the city's most diverse and popular residential and commercial areas, home to approximately 20,000 people. This district offers everything from a beautiful and popular downtown to the city's main nightlife hotspots. Nørrebro is close to Copenhagen's natural harbor with the impressive Nyhavn Canal with all its famous restaurants, cafes, designer stores and excursion boats.

Nørrebro also has one of Copenhagen's best shopping districts, with shopping options including exclusive designer stores and more commercial stores.Nørrebro is a neighborhood with a lot of character and charm and also offers excellent gastronomy. There are many popular bars and restaurants as well as cultural experiences.
Experience in Nørrebro
After living in Nørrebro, Copenhagen for two months, I have many things to say. The food is delicious. There are so many restaurants, cafes and bakeries that I can't decide where to go.
This is an advantage and a disadvantage. The upside is that I don't have to worry about where I want to eat, but the downside is that I don't know where to go. The weather is fantastic. In February it was between 7 and 10 degrees Celsius every day. Perfect for still walking around in your sweater.
Nørrebro is a neighborhood with a lot of character and charm and also offers excellent gastronomy. There are many popular bars and restaurants as well as good shopping and cultural experiences.
Popular bars and restaurants
Here are some of the most popular bars and restaurants in the lively Nørrebro district of Copenhagen:
Bæst – Who needs Italy when you have Bæst? Here you can get the best pizzas in town, straight from the wood-fired oven. And the homemade sausages and cheeses are so good you'll never want to go to Parma again.
Brus – Brus is both a bar and a brewery, offering some of the best craft beers in town. Sit down at one of the long tables and try your way through the assortment. Don't forget to taste the delicious snacks while you're there!
Ravnsborg Kitchen & Bar – Here you get a little bit of everything: from an extended brunch to fantastic cocktails in the evening. The terrace is especially popular in the summer – grab a spot if you can!
Relæ – A Michelin star? Well, of course, Relæ has. But don't worry, things are relaxed here. Look forward to creative Scandinavian cuisine in a cool ambience. The seasonal menus are a real highlight.
Manfreds – The little brother of Relæ. Here everything is a bit more relaxed, but just as delicious. People like to share the dishes here – perfect for a dinner with friends.
The Barking Dog – If you love cocktails, you'll adore the Barking Dog. The bartenders here are artists with the shaker. The perfect place to end a long day in Copenhagen.
Fætter Fætter – The Toast Bar. Yes, you read correctly. Here's creative toasts in all variations. Simple, but incredibly delicious. A drink to go with it – what more could you want?
Café Lyst – This charming café is perfect for a relaxing afternoon. Be sure to try the coffee and homemade cakes. Breakfast here is also a hit!
These are just a few of the many great places in Nørrebro. There is of course much more to discover!
Top things to do in Nørrebro
Assistens Cemetery (Assistens Kirkegård): You can visit the graves of famous Danes and learn about their history. Take advantage of the peace and beauty of the cemetery for a leisurely walk or picnic.
Superkilen: In this unique park you can experience international culture up close, discover sculptures and artworks from all over the world, go cycling, picnicking or simply enjoy the sun.
Jægersborggade: Stroll down this charming street and discover unique stores, dine at trendy cafes or buy fresh produce at the farmers' market.
Fælledparken: Enjoy outdoor activities like jogging, playing soccer or barbecue. In the summer, you can swim in the outdoor pool or participate in one of the many free fitness classes.
Dronning Louises Bro: Relax on this popular bridge, enjoy the lake and the view, listen to street music or meet friends in one of the surrounding cafes.
BaNanna Park: Explore the playgrounds made from recycled materials, play a game of table tennis or enjoy the colorful graffiti art.
Ravnsborggade: Browse antique stores, discover vintage treasures at flea markets, and enjoy a meal or drink at one of the charming restaurants or cafes.
Nørrebro Bryghus: Sample a selection of craft beers, take a brewery tour to learn more about the beer-making process, or enjoy dinner at their restaurant.
Empire Bio: See a movie in this cozy theater, sample their gourmet popcorn, and participate in special film events or discussions.
Nørrebros Runddel: Enjoy the hustle and bustle of this busy square, attend the Copenhagen Carnival if you're there in the spring, or sit in a café and people-watch.
I hope this helps you make the most of your time in Nørrebro! Don't forget that Nørrebro is also known for its multicultural atmosphere and variety of restaurants and street snacks from all over the world. It's worth trying something new!
Accommodation in Nørrebro
Globalhagen Hostel – A non-profit hostel run by volunteers. The rooms are named and designed after different countries.
A&O Copenhagen Nørrebro – As mentioned before, this hostel is a cheap, clean and modern accommodation, ideal for young travelers.
Copenhagen Zone Apartment Nørrebro – A bright and cozy apartment in the heart of Nørrebro. Perfect if you prefer more privacy and a "home away from home".
Luxury Apartments Copenhagen – If you're willing to spend a little more, these luxury apartments offer stylish accommodations in great locations.
Airbnb – There are plenty of Airbnb options in Nørrebro, from private rooms to entire apartments. It's a great way to experience the local culture and live in a real residential neighborhood.
Nearby Hotels – Although there are not many hotels directly in Nørrebro, there are many nearby, such as Ibsens Hotel or Hotel Kong Arthur, which are located in the adjacent neighborhood and are just a short walk from Nørrebro.
Popular is the A&O Hostel Copenhagen Nørrebro
A&O Hostel Copenhagen Nørrebro is a new building that opened in August this year. The hostel has a bar and grill on the first floor, as well as an adjacent kids' club and TV lounge. On the second floor of the hostel there is a reception and the hostel's 24-hour bar. Passenger elevators connect all floors of the hostel.
Nørrebro is a great place to live or visit. In this part of Copenhagen you will find everything you need, and the natural harbor with the Nyhavn Canal is only a few minutes away. People from all over the world call Nørrebro home and that's what makes it such a diverse and popular neighborhood. Whether you're looking for the city center or nightlife hotspots, you'll find it here.