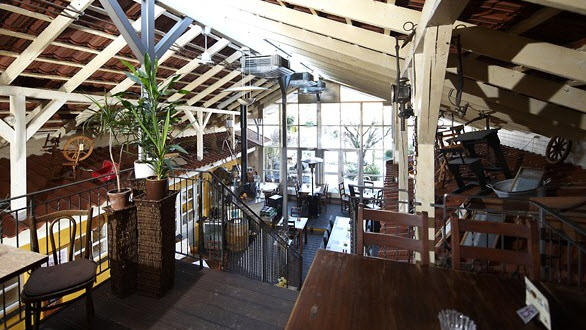 Støberiet Slagter Stig, footbridges
Every time we are in Stege, we stop at "Slagter Stig & co". It is a butcher shop with an attached restaurant. You look for a nice place in the very interestingly furnished, rustic restaurant, relax a little and then go to the butcher counter in the adjoining room. Here is the most delicious meat in the display. Every wish can be fulfilled here. The meat is fried right next to the butcher's counter as desired and delivered to the table. There are also various side dishes, vegetables, salads, mushrooms. Of course, the great beer from the island of Mön is also represented here.
The restaurant is also ideal if you are traveling with children, because there is a great, large garden with a playground that couldn't be nicer. In any case, our son didn't want to leave this idyllic place.
If you visit the island of Mön, you should definitely plan a visit here.