If you want to experience an active vacation full of fun, the holiday park is for you Dayz by Landal the right choice for you! at Dayz by Landal choose the resort that best suits your needs. Our five resorts each have their own unique charm and range of facilities. Regardless of the choice of holiday destination, we guarantee you overnight stays in modern holiday homes and a wonderful stay that you and your travel companions will not forget in the near future …
Surrounded by endless beaches and natural forests, there are 5 holiday parks in Denmark on the Jutland peninsula. Experience picturesque cities and the Danish "Hygge" lifestyle right from the terrace of your holiday home. Natural areas and endless sandy beaches, hiking, cycling and water sports. Cultural cities and theme parks invite you to a Landal holiday.
Danish holiday parks
Get to know our new holiday parks in Denmark. Explore the nature all around Dayz Søhøjlandet . An unforgettable family vacation on the beach awaits you in Dayz Seawest . In and around Dayz Rønbjerg there is a lot to experience for young and old. Fancy a beach vacation? Then visit the Dayz Grønhøj Strand . Book culture lovers Dayz Ebeltoft .
Funny experiences
Do you like holidays with beautiful moments of nature, wild amusements and unique experiences, then Dayz by Landal has exactly the right offer for you!
Good times in beautiful surroundings
A vacation at Dayz by Landal means fun shared experiences for family or friends, days full of activities, fun and get-togethers. You also need a relaxing base, which you can find in our modern holiday homes.
Activities for children of all ages
Dayz by Landal offers good facilities for the whole family – regardless of age! Look forward to impressive nature experiences, challenging sports or pure relaxation in the pool. Dayz by Landal can put together exactly the vacation you want.
Take the whole family with you
Hold the next family celebration in Dayz at Landal! At Dayz by Landal you can gather the whole family for an unforgettable family get-together in a pleasant environment. We have space for you all!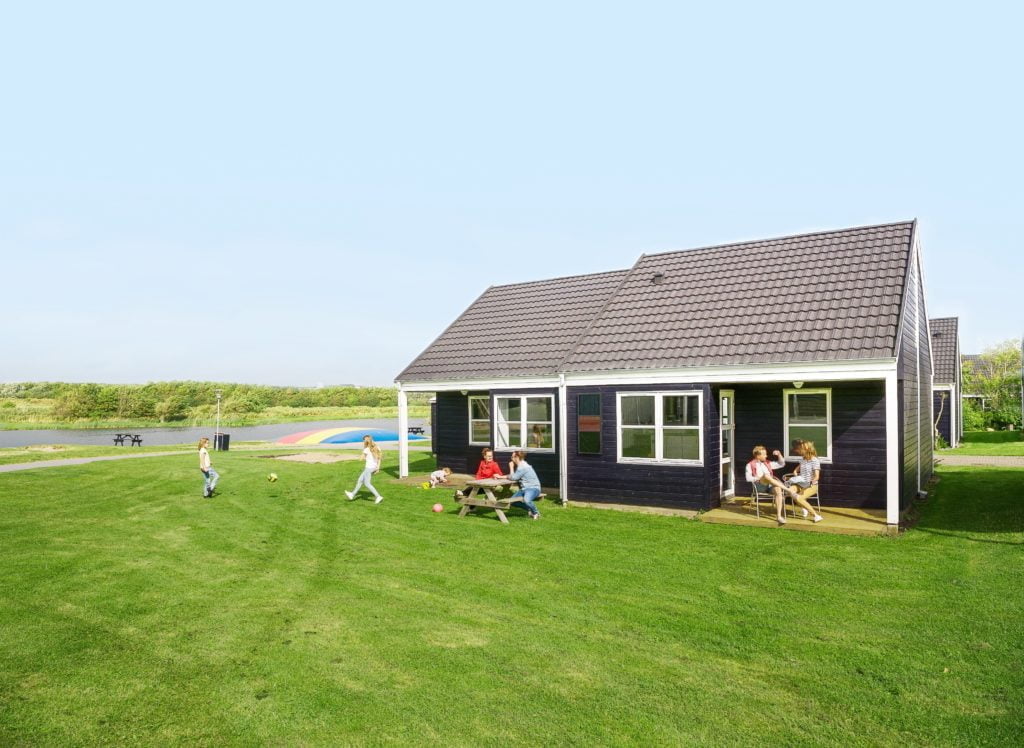 LEGOLAND®
Take the whole family to the LEGOLAND® amusement park in Billund. Not only is the park a must for LEGO® enthusiasts, there are many adventurous and exciting attractions for young and old. Enjoy a varied day at LEGOLAND®, there is a lot to do.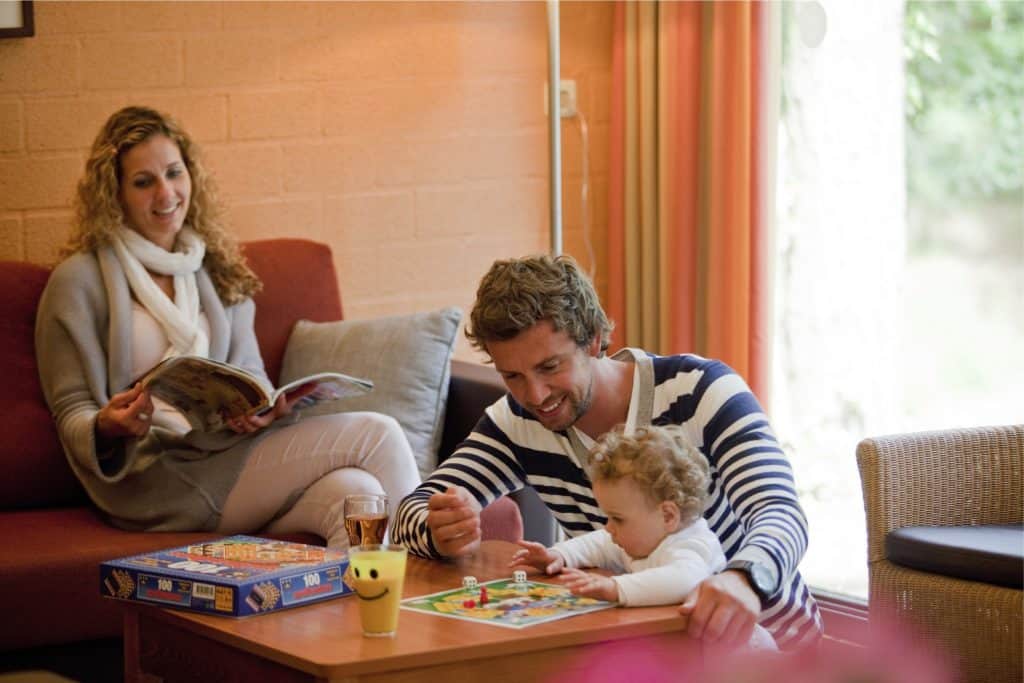 Really hygge: Holidays the Danish way
The Danes are considered by polls to be the happiest and happiest people in the world. "Hygge", the term for the positive attitude towards life in the Danes, is currently on everyone's lips. If you want to try out the "hyggelige" life in Denmark for yourself on holiday, you are in good hands at one of the five Dayz by Landal GreenParks holiday parks.
No word describes the positive attitude towards life of the Danes better than the new trend word "hygge". The best way to translate it is "coziness". But it actually means a lot more: the warm atmosphere in which you can enjoy the finer things in life with loved ones. The warming fire in the fireplace is just as "hygge" as a cozy glass of wine or a good conversation while dining together. And that's exactly what vacation is all about: taking time in a cozy atmosphere, experiencing beautiful things and having fun together.
Vacation home holidays are traditionally Danish
If you ask Danes how they would like to spend their vacation, the majority opt for the holiday home with friends or family. With the right accommodation you can get one step closer to the "happiness trend" of "hygge". The five holiday parks on the Dayz peninsula in Jutland near Landal GreenParks offer cozy, typical holiday apartments for four to 14 people, which are suitable for larger groups.
All parks are in the middle of nature. Being in nature, enjoying the beautiful landscape, watching birds or simply watching the wind lapping the waves – that's hygge too. Jutland with its typical Scandinavian-maritime flair is characterized by miles of sandy beaches, sheltered dunes, clean water, clear air and the view of the vastness of the landscape. If you are looking for relaxation, you can relax here. But active vacationers also come to typical Scandinavian activities such as B. Canoeing in rivers and lakes as well as climbing, riding or jogging on the long sandy beaches at your own expense. Jutland also offers an attractive network of cycling and hiking trails through its dense forests and along the dunes.
The grounds of the holiday parks are always open; Excursion destinations such as LEGOLAND, the amusement park Fårup Sommerland or Aarhus, European Capital of Culture 2017, are in the immediate vicinity. "Those who prefer to enjoy their holiday home do not necessarily have to leave the park. There is always a lot to do in the holiday parks – in the swimming paradise, on the indoor playground or in the wellness area, for example, says Kristin Pfalzgraf from Landal GreenParks.
Decide every day how active or relaxed you want to spend your vacation, whether you bathe, hike, bike, go on a trip or just stay comfortably in the house, then you are very close to the Danish satisfaction and certainly take a portion " Hygge "feelings of vacation home.
The company Landal GreenParks:
Landal GreenParks' 85 holiday parks include 54 in the Netherlands, ten in Germany, four in Belgium and five Holiday parks in Denmark , two in the UK, one in the Czech Republic and Hungary, six in Austria and two in Switzerland. The property's product portfolio comprises a total of 15,000 holiday homes and apartments. Seven of the parks also offer camping sites and luxury mobile homes. Landal has 2.5 million guests annually with around 13 million overnight stays. The company is part of the American holding company Wyndham Worldwide, which specializes in the hotel and holiday homes.
Landal stands for "Green Holidays" – carefree holidays with lots of leisure activities in the midst of nature. The holiday parks are individually integrated into the respective region and are particularly popular with families with children. Facilities such as swimming pools, indoor playgrounds and restaurants are open all year round. At the same time, Landal attaches great importance to familiarizing its guests with local specialties in the areas of sport, culture and gastronomy.
So also give a holiday to a holiday park in Dänenark a try. Service and comfort are right. Your children are always busy.