Danish Christmas traditions
In Denmark, too, all signs point to Christmas in December. There are brightly lit Christmas trees in squares and gardens, and the breweries brew various Christmas beers (juleøl) that are stronger than the usual beer. People meet on various occasions in a relaxed atmosphere, drink mulled wine (gløgg) and eat donuts (æbleskiver) – one of the oldest forms of baked goods in Denmark.
Advent wreaths and advent calendars are also widespread in Denmark. Another popular custom is to light one of a total of 24 hand-drawn, gold-colored candles – so-called "calendar candles" – every day.
In addition, gingerbread (pebernødder) and Christmas cookies are baked. At the December 23rd starts Christmas for the Danes with apple pie and tea. On this "Little Christmas Eve" (Lillejuleaften), many Danes bring their Christmas tree into their homes. This will be on the morning of December 24th adorned in the national colors of red and white.
Roast goose, duck or pork with red cabbage and potatoes glazed brown in sugar are eaten on Christmas Eve. For dessert there is Christmas groats. An almond is hidden in the cold rice pudding with thickened cherries.
Anyone who finds them will receive the almond present: a marzipan pig that should bring particularly good luck next year. The holiday homes in Denmark are well equipped so that you can also roast goose.
The Christmas elves (Nisse) are also given a bowl of porridge in front of the door. After dinner, people sing Christmas carols and dance around the Christmas tree. Then everyone receives their presents, which are brought in Denmark by the Julenissen, the Christmas goblins.
Spend Christmas and New Year in Denmark
If you want to escape the Christmas hustle and bustle at home, you can spend some contemplative time in Denmark. Many families and friends are looking for a nice holiday home or hotel in the various regions of Denmark during this time and spend a peaceful Christmas holiday there.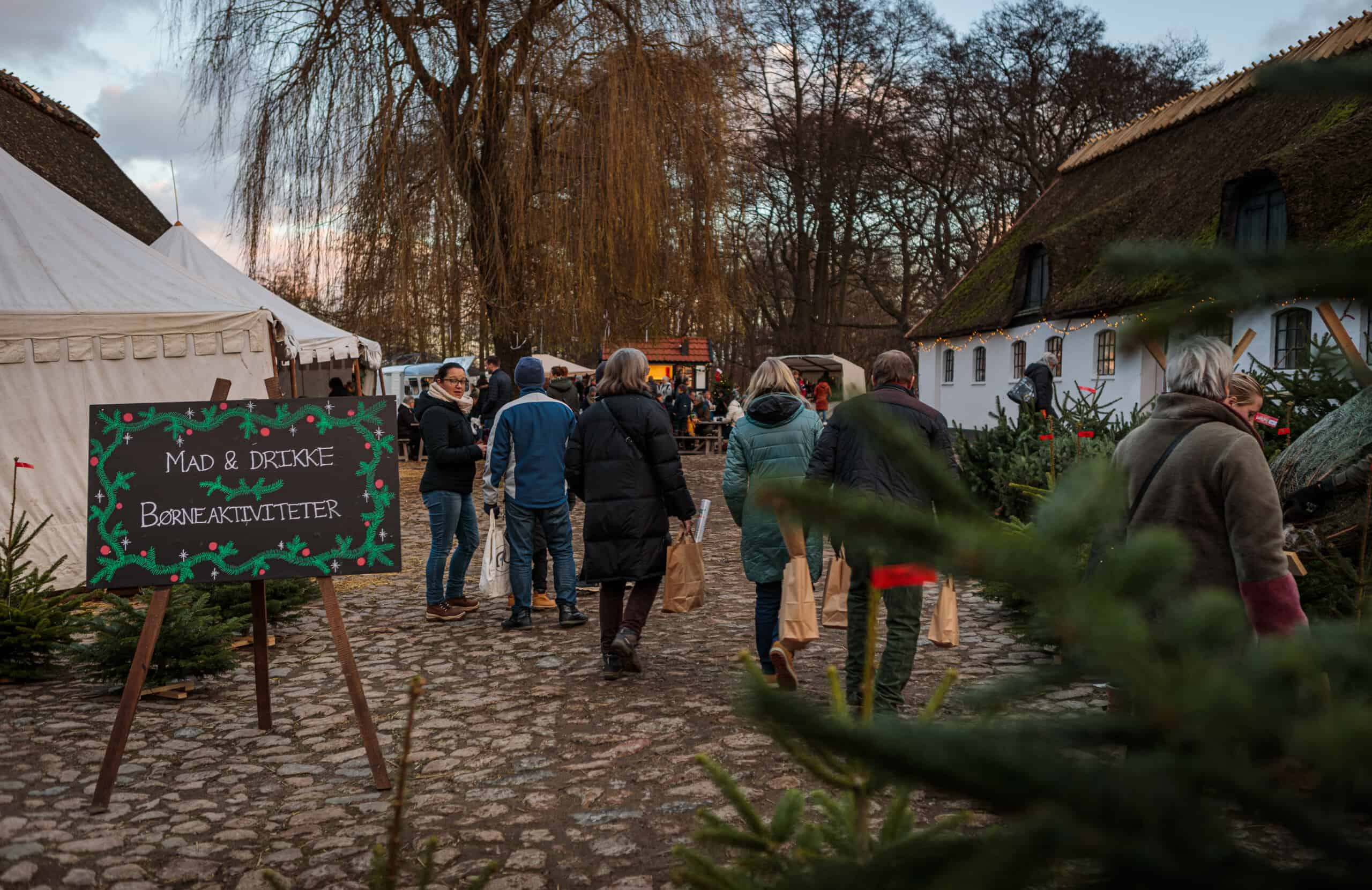 There are great Christmas markets with mulled wine and decor to buy. Of course there are also Christmas trees.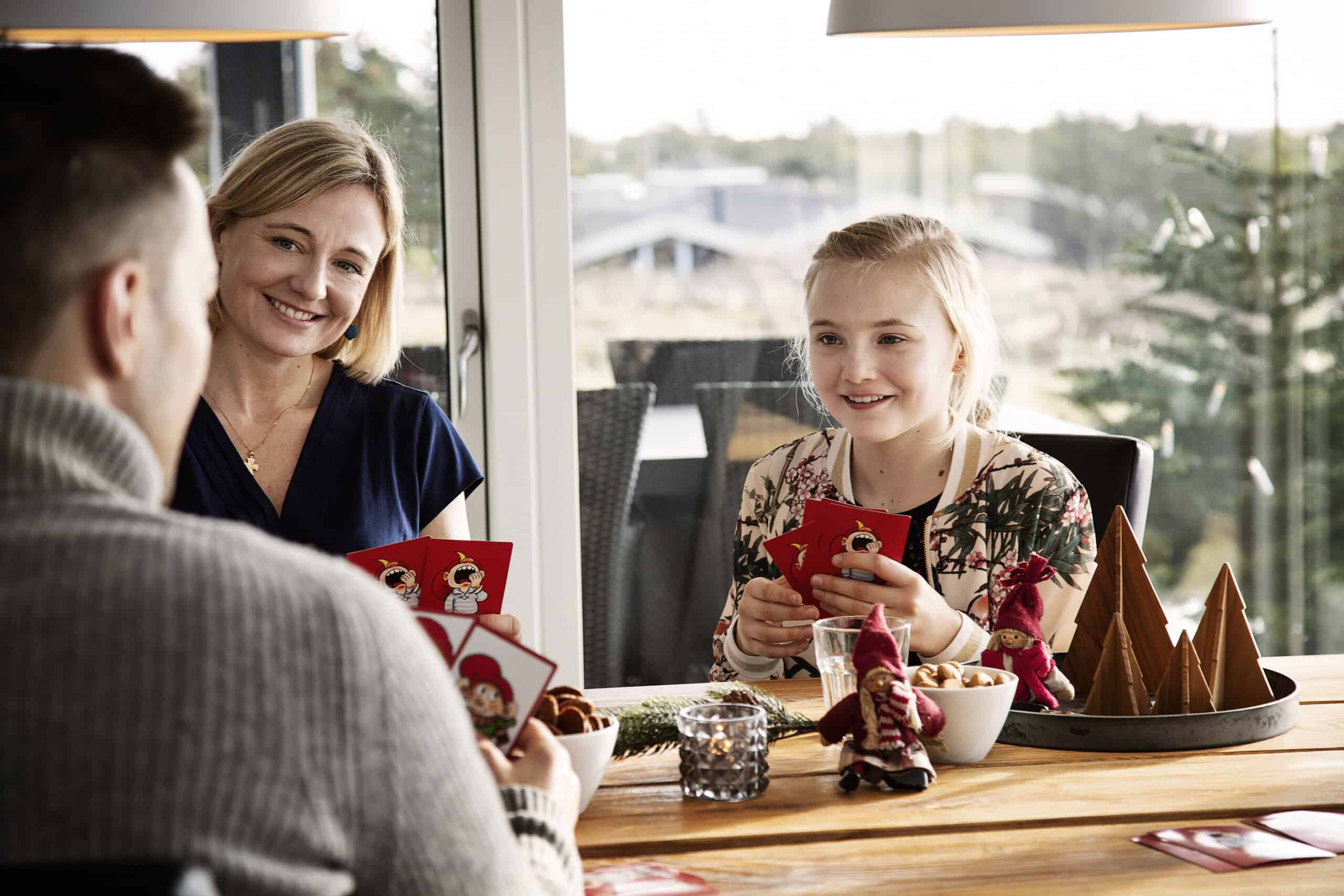 At Christmas in Denmark you can finally play games with your family without being caught up with the worries of everyday life at home. The holiday homes are often equipped with games, but it is worthwhile to bring your own games that you have never played before. By the way, it is amazing how well you can concentrate on a game of chess during the holiday home holiday over the Christmas period.
Baking in the cottage
The Danish holiday homes are ideally equipped to bake traditional Christmas cookies. Here you can do it in peace and get into conversation with the children again.
Christmas gifts in the holiday home
Of course, depending on the size of the vehicle, you can also take Christmas presents with you to the holiday home. Or you can buy the Christmas gifts on site, which makes it even more exciting, especially for the return trip. But you can also simply restrict yourself to the essentials and give away little things. Some expensive gifts don't take up much space either :-).
What I am in D. Denmark can experience at Christmas and New Years

This December I will be spending both Christmas and New Year's Eve in Denmark with my family. I look forward to experiencing Danish culture during this festive season. We usually spend Christmas Eve with my grandparents. On New Year's Eve we will celebrate a New Year's Eve party in the holiday home with many friends. We play games, chat and eat various snacks. Dance parties are also a common part of New Year celebrations in Denmark. I am so excited to experience these Danish traditions.
What do you eat at Christmas in Denmark?
The Christmas season in Denmark is very different from the Christmas season in the United States or Germany. The main difference is the food. Danish Christmas dinner consists of sauces and side dishes with meat and potatoes rather than many sweet dishes such as Christmas pudding or Christmas cookies. Fish, like carp, is usually served for Christmas dinner.
The most common Danish Christmas dishes are roast pork, venison and a variety of traditional biscuits, biscuits and cakes.
The Danes also enjoy øllebrød with æbleskiver for dessert. Øllebrød is a sweet, hot, alcoholic drink with æbleskiver. Æbleskiver are Danish donuts with different toppings, which can contain powdered sugar, hot melted butter, cinnamon and raisins.
Christmas decoration in Denmark
The most common decorations at Christmas time are the living fir tree and lights. The tree is usually set up on December 1st and decorated with lights and Christmas baubles after Christmas to last the entire holiday season. Danish Christmas lights are traditionally orange and white, and the style of decoration is often referred to as the "Danish" style.
There are a variety of traditions that follow the Danish Christmas celebration, such as Jule Song, a popular tradition where guests gather to sing Christmas carols on Christmas Eve.
Christmas in Denmark is a lot of fun. Denmark is a prosperous country with a high standard of living and its residents can therefore enjoy a merry and rich Christmas. One of the most popular Christmas traditions in Denmark is Julefrokost, a Christmas dinner with a traditional dish made from roast suckling pig.
Where is the most beautiful place in Denmark at Christmas time?
Christmas is probably most beautiful in the Christmas markets. in Copenhagen in Kastellenmarkt, in Odense in Baltisk Plads, Odense or in Legoland in Billund.
Who brings the presents for Christmas in Denmark?
The famous Danish Santa Claus Julenisse.
Julenisse is a fat little man with a red face and arrives every Christmas Eve on a steamboat from Lapland. Julenisse looks like a big and sweet child and he is often dressed in red and white, with a red and white hat and a red and white beard. Julenisse brings gifts and cookies for the not so good children to all good children.
However, Santa Claus as we know does not exist in Danish folklore. The Danish tradition of Julenisse was established at the end of the 19th century. This is a gnome-like creature, either blue or black. It wears an old-fashioned crown made of straw. It drives around in the sleigh in the evening to check whether the children have been good in the past year, but in this respect it is similar to Santa Claus.

Photos: @scandinaviastandard, © Freya McOmish, Scandinavia Standard; © Mikkel Heriba