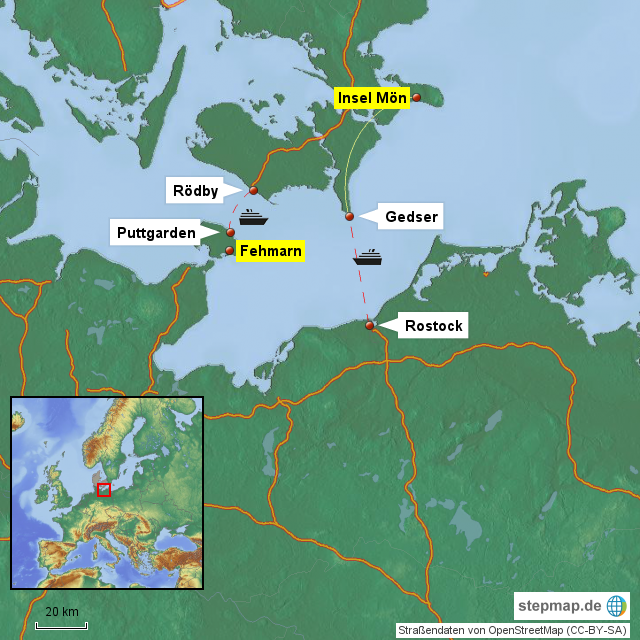 Location of the island of Mön
The island of Mön is located in the Baltic Sea, directly opposite the island of Rügen. Moen is also called the South Seas of Denmark, because the island is actually on one of the southernmost tip.
Arrival to the island of Mön
Getting to the island of Mön is very easy and quick. The best thing to do is to take the car and drive to Puttgarden or Rostock. If you come from Berlin, Rostock is the ideal port. You get on the Scandlines ferry, get off, enjoy a short meal and are already in Gedser or Rödby. Now it is still a bit by car to the island of Mön. However, the roads are excellent, so that you can reach your destination in 1.5 hours at the latest.
Arrival example: We recently started the ferry from Rostock at 6:30 p.m. and were in the middle of the island of Mön at around 10 p.m.